SyselCloud has received several certifications
Afin d'atteindre les qualités de services définies pour les solutions SyselCloud, l'ensemble de nos équipes met l'accent sur la transparence de nos activités, la sécurité, la traçabilité et la fiabilité des services qu'il délivre au quotidien.
That is why we strive to obtain the highest levels of security and protection possible. In this sense, and to solidify our commitments, all of SyselCloud's operations have received the certifications below:
La confidentialitÉ de vos donnÉes: iso/iec 27001: 2013
Syselcom Mutuelle Informatique SA guarantees maximum security to its customers.Thanks to our ISO/IEC 27001 certificate, our company, specialized in data and computer applications hosting, demonstrates that it meets all the international standard requirements. This certificate confirms Syselcom Mutuelle Informatique SA's excellence and commitment in its services when it comes to data confidentiality and security.
Data protection and security
The ISO 27001 standard dictates the requirements for the implementation of an Information Security Management System. It provides for the integration of tools for a relevant risk assessment and the integration of systematic controls. This international standard was published in 2005 and revised in 2013. Its objective is to formally establish the protection of information against any loss, theft or alteration, and to protect IT systems from any intrusion.

The ISO 27001 : 2013 guarantees:
Your data in Switzerland: swiss label
Syselcom Mutuelle Informatique SA guarantees the "Made in Switzerland" of its IT managed solutions and services. As a marker of reliability, safety, but above all, quality, Syselcom Mutuelle Informatique SA holds the SWISS LABEL certification. This label aims to promote products and services attesting to the Made in Switzerland excellence. Swiss Label supports the commercialization of products and services whose origin and quality are certified Swiss.
Des solutions 100% Suisse, hébergées en Suisse, pour des PME Suisses
Swiss Label renforce le prestige de l'économie suisse et soutient la commercialisation des produits ainsi que des services dont l'origine et la qualité sont certifiées suisses. A l'intérieur du pays comme à l'étranger, Swiss Label assure la promotion de l'identité forte de la Suisse en tant que pays d'exportation important, actif au niveau international. Swiss Label, clearly depicted as a crossbow, becomes a class label on the market, incorporating a high degree of identification for Swiss quality products: a symbol of Swiss precision work.
Syselcom complies to this standard
Guarantees and conditions
Netapp: performance through efficient storage
NetApp, Inc. is a company that specializes in data and storage management. Its innovative products help companies manage, protect and secure data so it can be accessed at anytime, from anywhere. NetApp has been providing revolutionary solutions since 1993, when the company launched the first network-attached storage system in the world.
Avec un objectif de faire évoluer constamment notre degré de services et de compétences, nos équipes techniques sont continuellement formées en tant que NetApp Partner Sales Professionals (NPSP) et NetApp Partner Systems Engineer Professionals (NPSEP), le tout certifié par le programme Advanced Certifications (NCDA) de la NetApp Academy.
The excellence of your backups: VEEAM
Veeam Software is company specializing in the development of backup and Business Continuity software in virtualized environments like VMware and Hyper-V.
In order to offer you the best possible virtualization services, our technical teams followed a program to obtain Veeam Technical Sales Professional (VMTSP) and Veeam Sales Professional (VMSP) certifications.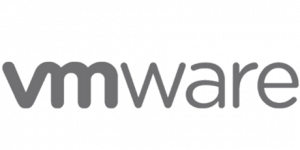 VMware permet aux utilisateurs de virtualiser leurs applications en toute sécurité, redéfinir les besoins en disponibilité et simplifier la gestion du datacenter virtuel.
The results: an on-demand infrastructure that is highly available and reliable, and which constitutes the ideal basis for all Cloud Computing environments.
In order to give you access to the best technologies, plusieurs de nos collaborateurs ont obtenu des certifications VMware.
Microsoft est company specializing dans le développement de systèmes d'exploitation, de logiciels et de produits matériels dérivés. Leader dans son domaine avec plus de 90% de parts de marché dans le monde.
Nos équipes techniques ont passé diverses certifications du monde Microsoft comme Windows Server, Office 365 et Azure afin d'accompagner au mieux nos clients dans leurs différents besoins informatiques.